Baru Volcano Hike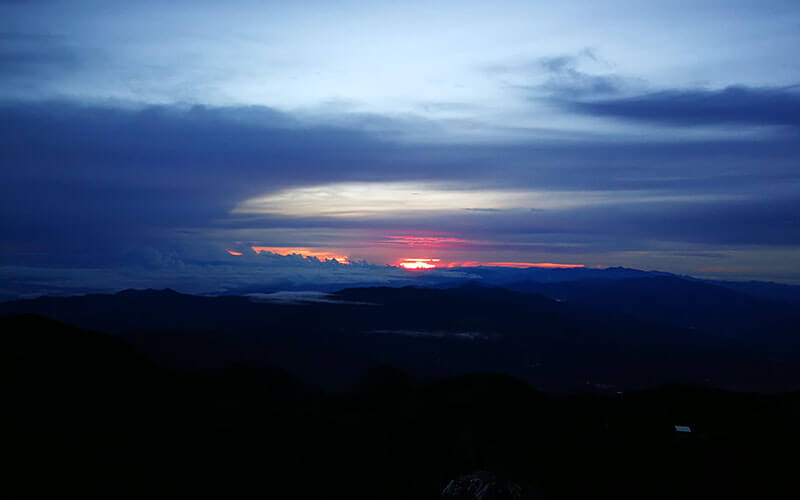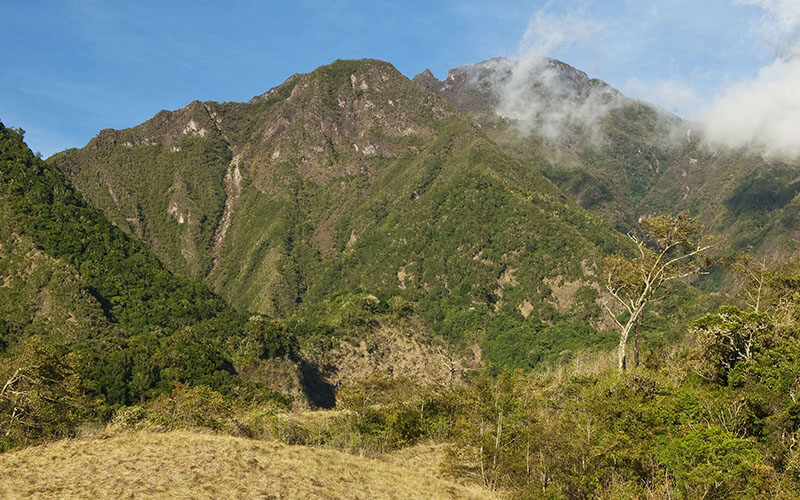 Price: $90 per person
(Prices for Full Day Hike) Minimum 2 persons.
Schedules for Full Day Hike: 5:00 a.m. or 11:30 p.m.
Baru volcano camping trip
Baru Volcano Hike
At 3,475 meters (11,400 feet), "El Volcán Barú" or Baru Volcano is the highest point of Panama, and certainly is one of the most challenging hikes attracting numerous travelers around the world who are eager to test their physical endurance, and observe the Pacific and Atlantic oceans simultaneously at the very top if the weather allows it.
This dormant volcano is placed at the south of the Continental Divide, in the western province of Chiriqui, in the Volcan Baru National Park. This hike can be done either in one full day or by camping at the top. We highly recommend the camping option, since it allows your body to rest after 6 to 8 hours of hiking uphill.
Volcan Baru Full Day Hike
The Volcan Baru hike day trip starts at 5:00 a.m. and ends at 7:00 p.m., while the night hike starts at 11:30 p.m. It is 13.5 kilometers to the mountaintop, and it will take you around 4.5 hours to hike back down. Usually, hikers spend around 2 hours at the top, taking photos and enjoying their time at the highest point of Panama.
Hiking option back and forth same day: $90.00 dollars per person (minimum 2 people).
Full-Day includes: Transportation, park entrance fee, experienced bilingual guide, snacks, and the best experience!
Baru Volcano Hike – Overnight Camping
The Volcan Baru Camping Trip starts at 10:00 a.m., and we will arrive between 5:00 p.m. to 7:00 p.m. at the camping site (Los Fogones) where we will set up our tents, make a campfire and enjoy a nice meal which your guide will prepare. We will wake up at 5:00 a.m. the next day to go to the very top and appreciate one of the most beautiful views you can possibly imagine. Then we go back to the camping site, have breakfast, pack our things and hike back to Boquete. Arrival in Boquete will be between 2:00 p.m. to 8:00 p.m.
Temperatures at the top can drop below zero (32 degrees Fahrenheit), therefore, we will only allow you to participate if our guides or the tour company deem that you are fit enough to take part. The tour will leave from the tour operator office or our reception area.
Note: this activity must be reserved with plenty of time in advance to ensure availability and decent weather conditions.
Overnight Camping includes: transportation, park entrance fee, experienced bilingual guide, camping gear, lunch, dinner, breakfast, and the best experience!
Check out more things to do in Boquete