3 Waterfalls Hike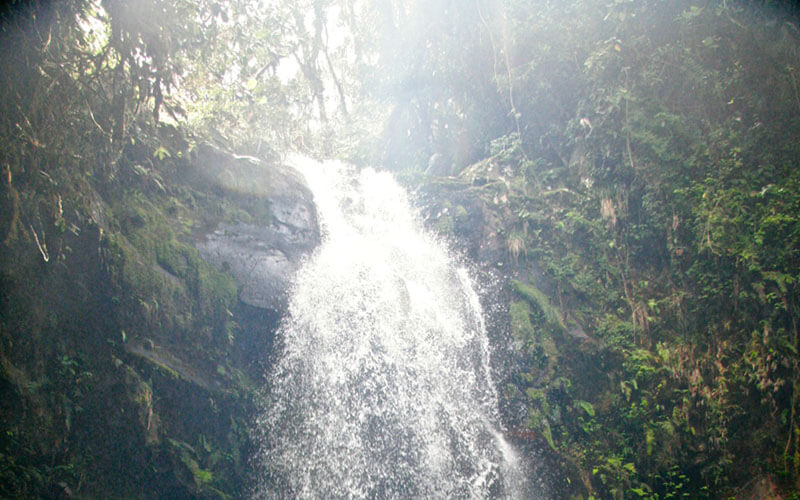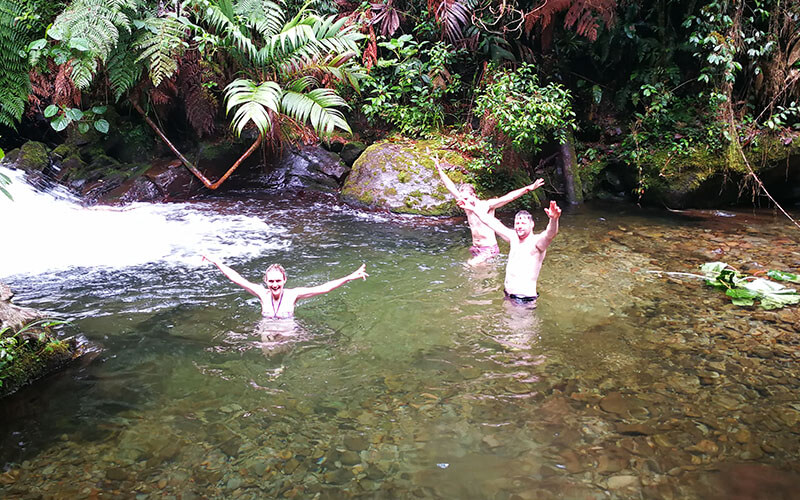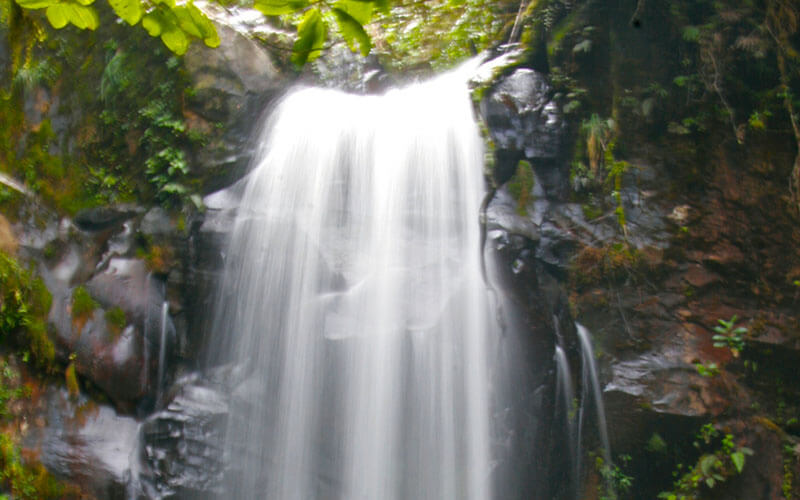 Price: $45 per person
Includes:
Transportation
Trail entrance fee
Experienced bilingual guide
Difficulty level: Hard
Boquete 3 Waterfalls Hike
3 Waterfalls Hike
The Panama Waterfall Hike is a breathtaking trail in a remote virgin cloud forest inside the Falling Waters Nature Reserve. The trail retraces the steps of pre-Colombian Indians where they panned for gold in the mysterious pools and extracted clay to make beautiful pottery depicting flora and fauna of that period.
The trail surrounds the perimeter of Volcan Baru National Park and parallels the Quebrada La Mina, a gorgeous stream of flowing water that twists and turns through the forest eventually joining with the Rio Caldera.
Three amazing waterfalls where your eyes and body will be in touch with nature plus birding opportunities abound. Upon your arrival to the second waterfall you can explore an underground cave and enjoy a picnic at the base of one of Boquete's most exquisite waterfalls & rejuvenate yourself with an invigorating shower in the falling waters.
This hike is available as a private tour or in a group with reservation.
What to bring? Hiking boots, rain jacket, comfortable clothes, a bottle of water and lots of energy.
Includes: transportation, trail entrance fee, experienced bilingual guide, and the best experience!
Difficulty level: hard (do not try this if you have any injury, blood pressure, asthma or heart conditions).
Check out more things to do in Boquete