Horseback Riding Tour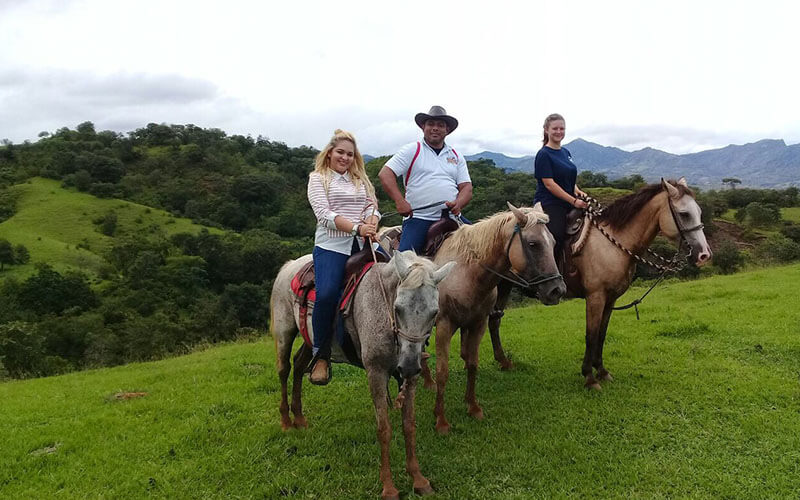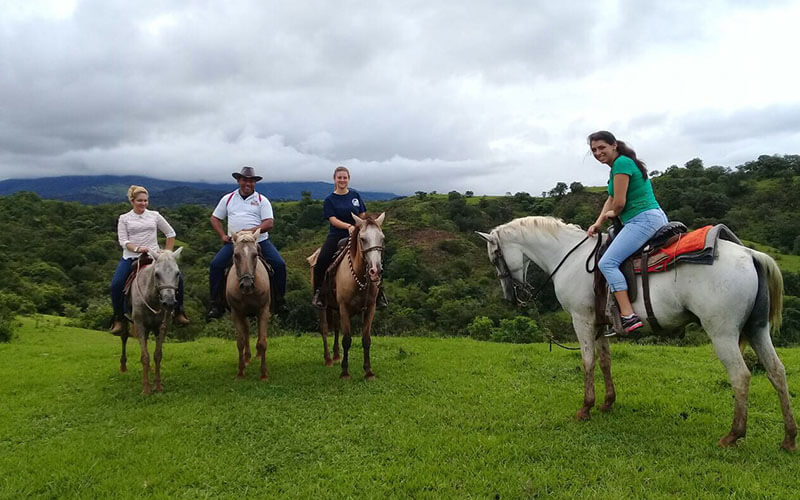 Price: $45 per person
Difficulty level: Medium
Schedules: 8:30 a.m. – 1:30 p.m. – during rainy season only morning sessions will be offered.
Horseback Riding in Boquete Chiriqui
Boquete Horseback Riding Tour
Our Panama horseback riding tour adventure takes place in the lands of Caldera, one of the areas surrounding Boquete. The beautiful scenery of this region makes it an ideal destination for horseback riding. Experienced riders, as well as beginners and children, are welcome! You will be riding with an experienced bilingual guide, so no worries if you have never ridden a horse before. They will teach you!
The ride will be done in a farm called Rancho of Caldera, bathrooms will be available before you start the ride and also make sure you come well dressed for it. Jeans, closed shoes or boots are highly recommended, shirt long sleeve and a hat for protection of the sun.
If you want to wear only a T-Shirt, then make sure to put a minimum 50 grade of sunscreen to protect yourself from possible burns of the sun. The ride will last around one hour and a half or two at the most, also it will depend on how fast you ride your horse as well.
This activity must be arranged within 24 hours prior to the activity so we can organize it for you and ensure availability. Our Panama horseback riding tour can be organized in the morning at 8:30 a.m. or in the afternoon at 1:30 p.m. During the rainy season only morning tours will be offered.
This is a half day tour and it will depart from the tour operator office or at our front desk, prior arrangement with the operator and subject to availability as well.
Ages: kids from 7 years with a company of a parent, if you are an experienced rider and have a smaller kid with you then it would be possible to ride in the same horse.
Precautions: notice and inform if you have any injuries like your back, legs or any physical condition that we should know about you. This is an activity that requires physical and mental effort, please consider all the safety necessary for yourself and the ones with you.
Check out more things to do in Boquete