River Rafting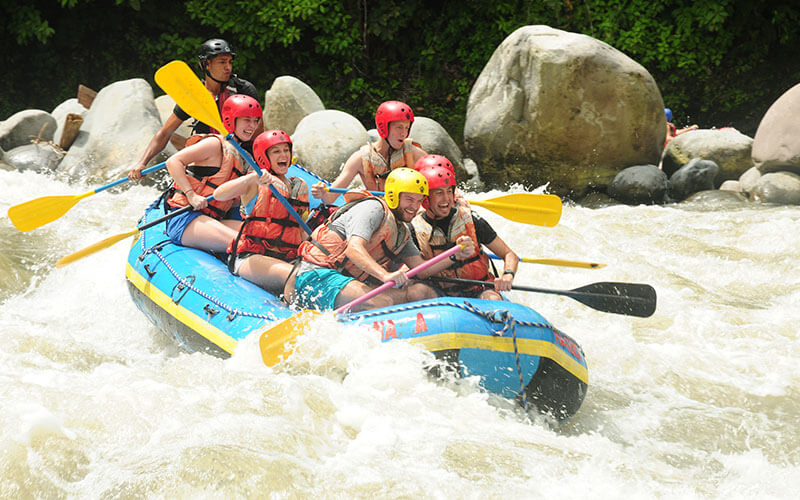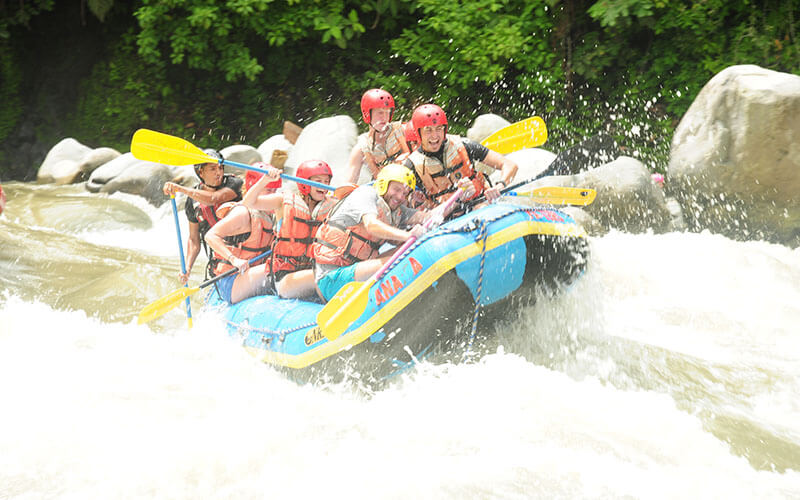 Price: $65 per person
Difficulty level: Medium Hard
Schedules: 8:00 a.m.
White Water River Rafting in Chiriqui
River Rafting
In our opinion, White Water River Rafting is one of the highlights of anyone's Panama vacations, and it is the perfect activity for adrenaline lovers. Chiriqui offers world-class river rafting, and it is one of the most popular activities in this region. Beginners are welcome to participate, as we are currently running a class III section with some class IV rapids on the Chiriqui Viejo river. Due to the ongoing dam construction in Panama, this activity can only be organized from Monday through Friday, as the water levels are too low on the weekends. The minimum age for children is 10 years of age, and children must be accompanied by a guardian.
This tour departs at 8:00 a.m. to be back in Boquete at around 3:30 p.m., and can be organized on any day of the week, as long as we have a minimum of four people! Please be aware that this type of activity is not for everyone, and that some sections of the river require intense continued paddling. If you have heart disease or you are taking medication which may impede your performance on the raft, you must inform your guide before the tour. Age, weight, lack of conditioning, heart or other diseases can put you at risk, and our primary concern is your safety.
Please keep in mind that river rafting is considered one of our most extreme physical activities.
Please note that alcoholic beverages are never allowed on our rafting trips. Rafting requires everybody's full attention at all times. Pay attention!
Before starting the rafting trip you will be given a trip orientation safety speech by your guides that will include, among other things, how and where you can sit on the rafts, how to hold on, how to grab the paddles, how to paddle, what to do if you fall of the raft, and other safety precautions while on the river. At all times rafters have to obey the guides. We cannot stop to stress on the importance of following these indications. Not doing so may result in serious injury or even death.
Since we will pass a police checkpoint on our way to the river and back, it is important that you take your passport with you or Panama ID. No worries, it will be kept safely in the minivan during the tour. You will also need to bring a change of clothes, a towel, sunblock, shoes or sandals with a sturdy ole and connected to the heel (in other words shoes that will not fall off, no flip flops!), and if you need to take your sunglasses, make sure to have a band so you do not lose them. Do not wear a hat, or bring a camera as you may lose these items, and you need to have both hands on your paddle at all times.
Check out more things to do in Boquete